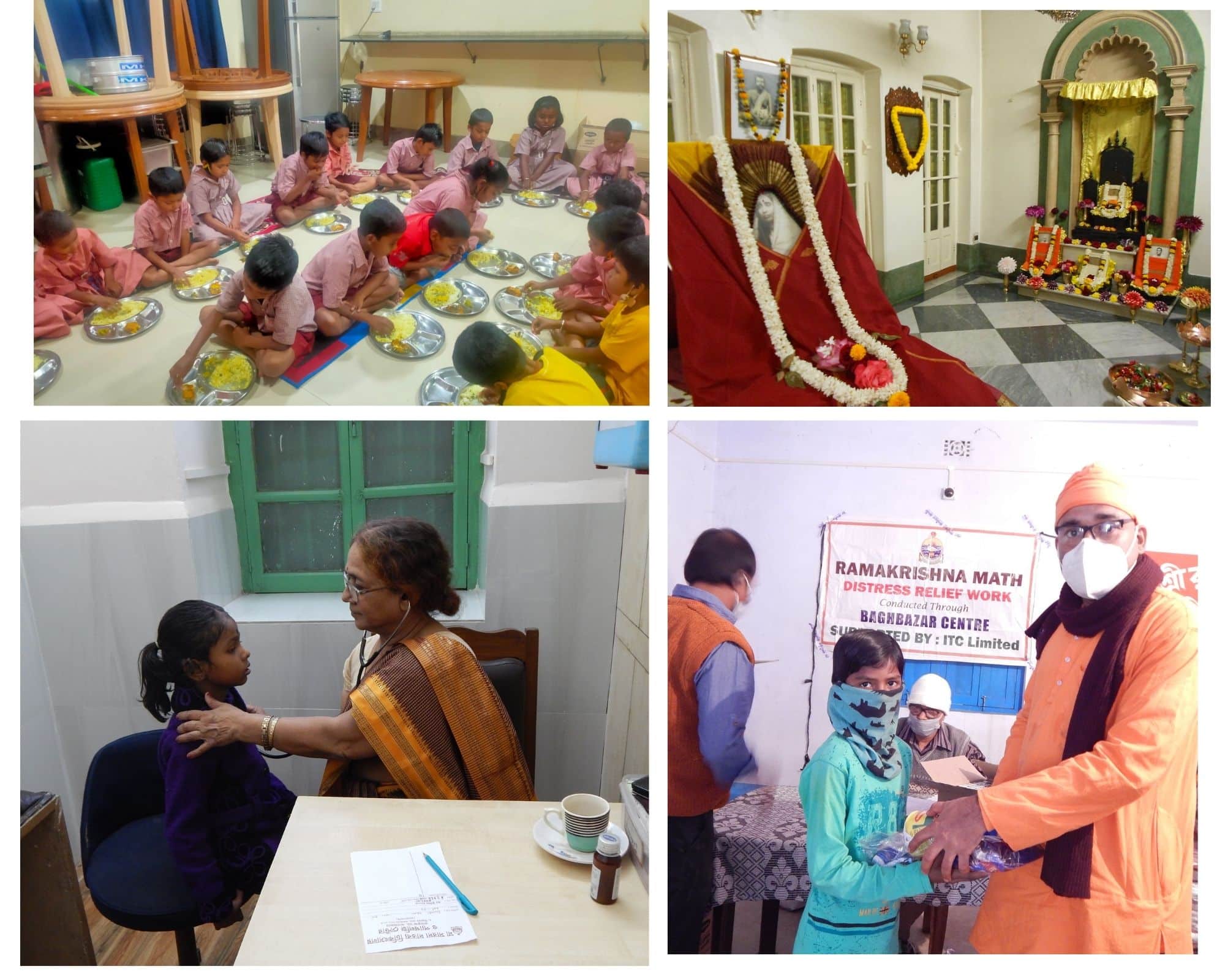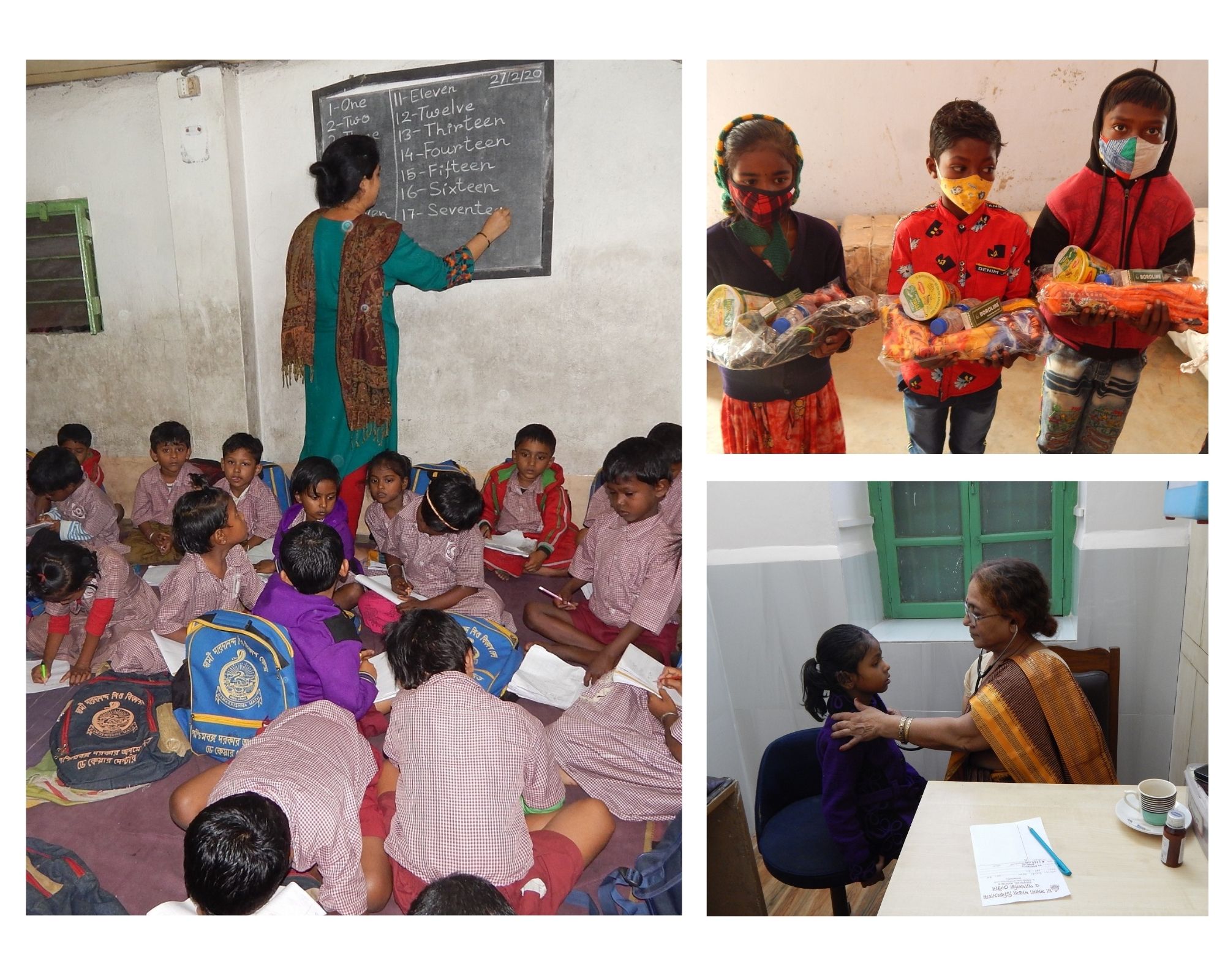 Your contribution matters
Ramakrishna Math Bagbazar
Kindly contact us for making a foreign donation to Ramakrishna Math Baghbazar
Donors are requested to send an e-mail to us with their complete address and the purpose of the donation. This will help us to track the donation and send the money receipt. Our email  baghbazar@rkmm.org
The journey of 'Mayer Bari' (1, Udbodhan Lane, Baghbazar, Kolkata – 700 003) started as an abode of Holy Mother Sarada Devi and her devotees, and later it housed the editorial office of the journal 'Udbodhan'. Revered Swami Saradanandaji Maharaj completed the 'Mayer Bari' construction in 1908. A long time has passed since then, and the organisation grew steadily over time, drawing more and more devotees from all over India and abroad. Udbodhan got a separate building of its own in 1972 to cater to the demands of its magazine's millions of readers and several hundred titles of its publication.
Although the Udbodhan building was made separate to cope with the growing need, the original 'Mayer Bari' remained in its small space. Hundreds of devotees, irrespective of caste, creed, religion and nationality, are fed daily on this holy premises. They are all accommodated in different rooms, making distributing prasad the most challenging task. Especially during celebrations, when several thousands of people throng the place, it becomes virtually impossible to serve them properly. To address the problem, after 50 years of the construction of the Udbodhan building, a five-storeyed annexe building (on the plot adjacent to Mayer Bari) has been planned where there would be provision for preparing the prasad for many people and make them sit properly so that they can partake it comfortably. The building will also serve as a residence of the monks, where along with monks of Mayer Bari, guest monks who would like to spend a few days in the holy company of Mother, in meditation and contemplation would be able to stay.
The cost of the building is estimated at 8 (eight) crores.
Srimat Swami Smarananandaji Maharaj, President, Ramakrishna Math and Ramakrishna Mission, Belur Math, has graciously laid the foundation of the building on the auspicious day of Shankara Panchami, 6 May 2022.
Now, the onus lies on us to carry out the noble work and fulfil the wish of the great Swami Vivekananda, who wanted us to serve the divine in human beings. We urge all our friends, well-wishers and devotees to come forward and join their hands for this noble work of the Holy Mother for Her children.
All are requested to contribute generously for the noble cause.
(Swami Nityamuktananda) Adhyaksha